Introducing the MyCloset App
Introducing the MyCloset App
Garde Robe by UOVO is the world's first and leading luxury wardrobe storage and preservation service to digitally organize and display detailed photos and descriptions of its members' securely stored pieces on an easy-to-browse website. Serving fashion collectors, stylists, and designers through a full suite of services, Garde Robe is pleased to offer the MyCloset app to make managing your clothing and accessories easier than ever. The addition of MyCloset represents Garde Robe's commitment to providing our clients with a unique and seamless level of service. 
What Is the MyCloset App?

MyCloset is our new and improved iteration of the Garde Robe CyberCloset app. MyCloset brings even more innovation to your wardrobe management needs, fusing the Garde Robe experience with the most up-to-date mobile digital technology. A digital catalog and lookbook, MyCloset offers Garde Robe members full, 24/7 digital access to each item in their collection. 
24/7 Digital Access
Enjoy unrestricted access to each item in your collection with our intuitive digital catalog. Your wardrobe is just a tap away, anytime, anywhere.


Professional Photography
Our cutting-edge OrbitVu 360º cameras capture stunning, high-quality images of your items for seamless inventory management and insurance purposes.
Seamless Wardrobe Management
View, organize, and schedule white-glove pick-up and delivery services effortlessly through the app.

 
Collaborative Access


Share your MyCloset App access with trusted stylists, professional organizers, vintage collectors, or personal shoppers, ensuring a seamless collaboration experience.
Smart Tagging Functionality
Effortlessly create notes, add descriptive information, and tag items for efficient archiving, cataloging, and tracking of garment values and more.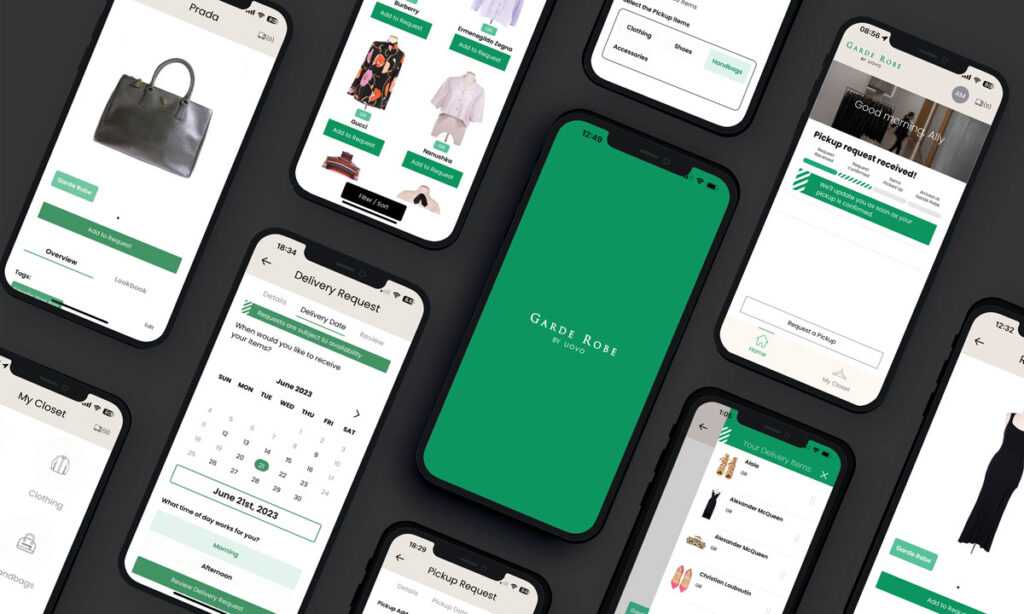 Convenient, Customizable Wardrobe Management
This wardrobe app features tagging functions so you can add notes and descriptions to items, including everything from style numbers to garment values to when a piece of clothing was last worn. The result is wardrobe archiving and cataloging made simple – with all the information you need available right at your fingertips. You can also share app access with your stylist, professional organizer, business manager or personal shopper. 
MyCloset is available for use with iOS phones and tablets. It can be customized to fit your unique needs, and exciting new app features will be launched in fall 2023. As the world's leading luxury wardrobe storage and preservation service, Garde Robe can help everyone from brands to individual fashion collectors manage, organize and access their wardrobes and collections with the easy-to-use MyCloset app.